These are sample menus that can be adapted according to the group's needs.
Grocery cost is around $10-$15 per person. Prices may vary.
Informal lunch prepared pool side served with guacamole, salsa and your choice of homemade hamburgers, hot dogs and salads. Meat and chicken kabobs are also available.
Antipasti appetizer (meat and cheese plate), choripan, whole BBQ chicken and tenderloin. Argentinian chimichurri sauce, mixed green salad and baguette. All served straight from the grill.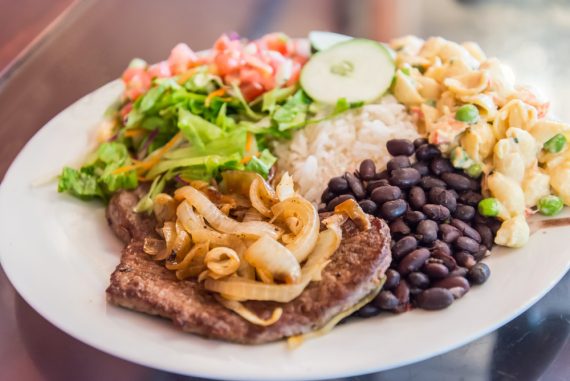 TYPICAL COSTA RICAN PLATE
White rice, black beans, ripe plantains, salads with your choice of: chicken, fish, pork or meat.
Buffalo wings – choice of flavor hot or regular, variety of deli wraps and salads served with guacamole, chips and salsa.
Taco bar with beef, chicken or shrimp served with 12 different toppings. Quesadillas and nachos. Fajitas is optional.
Grilled or fried Mahi Mahi tacos served with guacamole, chips, salsa and salads.